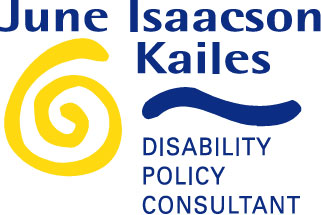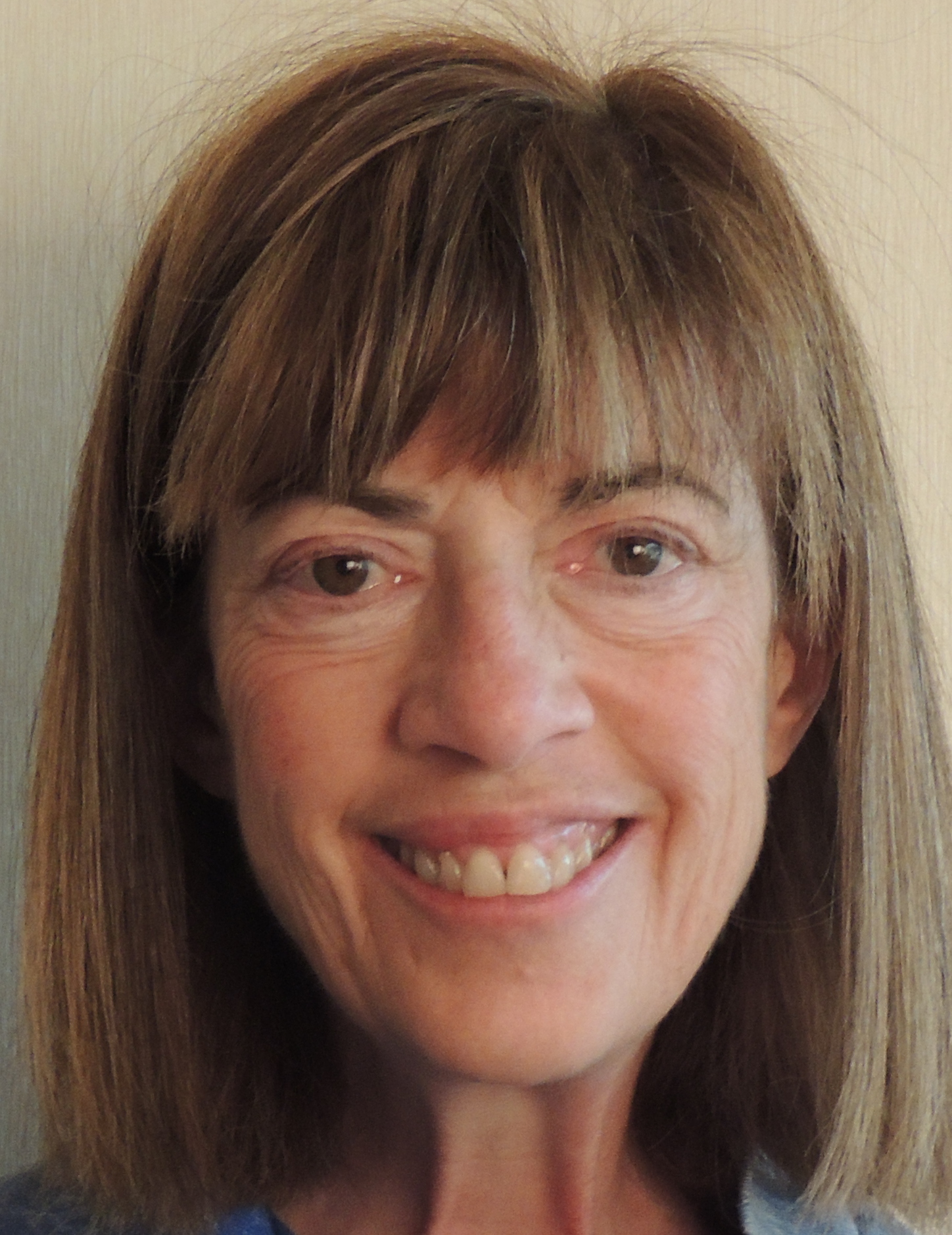 June Isaacson Kailes (http://www.jik.com) has a Disability Policy Consulting practice and is the Associate Director of the Harris Family Center for Disability and Health Policy at Western University of Health Sciences, Pomona, California. June's consulting and publications focus on building actionable disability competencies in the worlds of health care and emergency management to ensure people with disabilities and others with access and functional needs are integrated and included in services.
June is a pioneer, leader, and innovator in the health care world. June has over four decades of health care experience and works internationally, as well as with local, state, federal governments and community-based organizations. Her breadth and depth of knowledge in access and functional needs and her work as a writer, trainer, researcher, policy analyst, advocate and subject matter expert is widely known and respected. She has the unique ability to blend and bridge two worlds: disability lived experiences and health care.
She works with a variety of health: facilities, plans, clinics, medical centers, systems, government projects and other consulting firms. in health care. June's disability competency workshops cover the demographics of disability populations (prevalence, causes, function versus diagnosis, employment rates, and health disparities) compliance with the Americans with Disabilities Act (attitudinal, communication, physical, medical equipment and programmatic access), care coordination, long term support services and stakeholder engagement.
Her work offers clarity, precision, and specificity in building competencies for inclusive planning and service practices. Examples of her impact, influence, and work includes:
Developing inclusive accommodations that fill

service gaps, prevent civil rights violations

, and emphasize and incorporate standard operating procedures, and just in time checklists.
Training that goes beyond disability etiquette, sensitivity and awareness by focusing on measurable skill sets and maximizing impact. This training emphases

building and infusing critical, actionable competencies into practices, programs, policies, procedures, protocols, processes, trainings and audits.

These training results translate into improved physical, equipment, programmatic and communication access that increases competent care, and improves health. These results also decrease barriers, appointment failures, unequal treatment and health disparities.
Producing tools to help individuals with disabilities get the most out of their visits with health care providers. Peer mentors, counselors, patient educators, health care navigators, coaches, case managers, care coordinators, service coordinators, social workers and health care providers also use these tools. This material incorporates the specific realities of living with disability and functional needs. General information regarding seeking and getting effective health care is important for everyone, but information for the general population is not always equally applicable and usable by people with disabilities. Attending to details is a needed survival skill when living with functional needs. This detail can be missing when materials are produced "for and about" instead "of, with and by," people with disabilities. Examples of these materials are listed below.
Identifying and documenting, in the 1980s that aging with disability issues are not limited to people experiencing post-polio syndrome but are experienced by many who live long term with disability. This real potential threat of a "cascading" or "house of cards effect" related to functional loss and thus loss of independence needed attention. These effects include but are not limited to: increasingl arthritis and pain, deteriorating balance, walking, the threat of falls or injuries, loss of ability to exercise, as well as common age-related changes that everyone experiences. These changes can potentially threaten the ability to drive or operate a mobility device safety. June continues to advocate for essential interventions in the form of periodic assessments that factor in exercise and use of technology be standardized and available
Examples of her frequently used and cited publications and materials include:
Originating and working with

California And Medi-Cal

health plans to require Physical Accessibility Review Survey (PARS) assessments for primary care provider sites, high volume specialists, Community Based Adult Services and high volume ancillary services. Trained surveyors conduct these assessments. Data gathered from these surveys helps people with mobility disabilities to use information to select accessible health care providers that meet their accessibility needs.

Accurate survey information addressed the critical and long-standing problem of accessibility information not being available. Members with disabilities were made to bear the full burden of calling every available provider to determine whether the provider can meet their accessibility needs. All too often, members were given incorrect information, by well-meaning but misinformed and untrained staff.

Inaccurate information resulted in failed appointments for members and decreased their access to health care services.
California Medi-Cal Provider Site Review Tools:
Other states are adopting versions of this model ad tools.

June held many offices on the boards of the
National Council for Independent Living
(NCIL), and the
California Foundation of Independent Living Centers
. As a presidential appointee to the United States
Access Board
where she served as its chair and vice chair. June is a well-known and respected disability rights advocate and consultant. Recognized nationally and internationally, she is one of the original national leaders in the Independent Living Movement.

Available on request CV / Resume which includes updates for:

Home | Emergency Work | Emergency Resources | Health Work

jik@pacbell.net
© 1998 - 2018 June Isaacson Kailes, Disability Policy Consultant, All Rights Reserved.
Created 11/8/97 | 03.12.18