Disaster Preparedness for People with Disabilities

Updated 9/19/01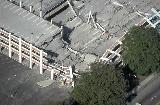 Earthquake Tips for PEOPLE WITH DISABILITIES written by June Kailes:
Although these "Tip Sheets" focus on earthquake safety, they have significant applicability for all types of disaster preparedness for people with disabilities. Much of the information is also helpful in preparing for emergencies and disasters such as power outages, fires, floods, hurricanes, nuclear power plant accidents, tornados, tsunamis, volcanoes, winter storms and very cold or very hot weather.
Disaster Preparedness for People With Disabilities [Red Cross Publication] includes:
Understanding Disasters
Creating a Personal Support Network
Completing a Personal Assessment
Personal Disaster Preparation
Disaster Supplies
Making Your Home or Office Safer
Disaster Supplies Kits and Other Essential Supplies
Disaster Supplies Calendar
Important Lists
Disaster Preparedness For Persons With Disabilities Improving California's Response: A Report by The California Department of Rehabilitation, April 1997. [once at the site search for this title].
Disabled People and Disaster Planning (DP2) - a group of people primarily from Los Angeles County who met during 1996 and 1997 and formulated recommendations to reduce problems with accessibility that many people with disabilities experienced after the Northridge Earthquake of 1994. This group inculded individuals with disabilities and individuals from the disaster planning and response professions.
This website includes:
Prepare for What Will Happen - what to do before an earthquake.
Shelter Managers Should Know - how to prepare for and work with people with disabilities.
Training Rescue Workers - suggestions to train rescue workers before a disaster.
Evacuating Wheelchair Users - tips on assisting wheelchair users after a disaster.
Communications After a Disaster - recommendations on how to disseminate information to people with disabilities after a disaster.
Managing Shelters - recommendations on making emergency shelters more accessible.
Points of Service - recommendations on how to make services accessible after a disaster.
Additional Resources:
A Guide to Organizing Neighborhoods for Preparedness, Response, and Recovery, Volunteer Center of Marin
Disaster & Emergency Preparedness Information, Services and Supplies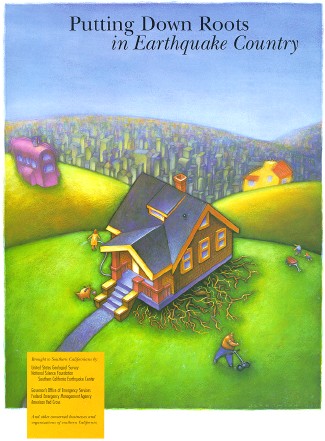 "Putting Down Roots in Earthquake Country," handbook released to Southern Californians in October of 1995 - includes:
Taking Control
Confronting the inevitable
The master fault | The other faults of southern California | Unknown faults
The big picture
The anatomy of a safe building
Home safe home
Your Personal Safety
The Earthquake Game
Life with aftershocks | Foreshocks, Mainshocks and Aftershocks
Reviewing the Basics
Measuring the earthquake | Earthquake Magnitude | Measuring the shaking
The road to earthquake safety
Bibliography | Acknowledgments
Common Earthquake Myths
Sample Neighborhood Earthquake Preparedness Program, Yerba Buena Area of San Francisco
U.S. Geological Survey Pasadena Office Earthquake Information - includes minute by minute current information, including:
Earthquake Probabilities Report
Current Earthquake Information
Earthquake Commentary & Special Reports
Current GPS Monitoring
Ground Motion Shake Maps

Did you feel it? ( Give instant input - Community Internet Intensity Map)

Volunteer Center Response Plan, The Volunteerism Project
Workbook for Service Providing Agencies, Monterey County Office of Aging, Community, & Employment Services

FEMA PUBLICATIONS:
Assisting People With Disabilities In A Disaster
ADA Applies to Restoration of Damaged Facilities 9/94
Disaster Preparedness For People With Disabilities 6/98
Work Sites:
Emergency Procedures Manual for Office Employees with Disabilities 2/97
Emergency Procedures for Employees with Disabilities in Office Occupancies
Fire:
Fire Safety and People with Disabilities

Fire Safety for People with Disabilities

FIRE STOPS WITH YOU: Removing the Barriers: A Fire Safety Factsheet for People with Disabilities and their Caregivers
Living and Lasting on Shaky Ground: An Earthquake Preparedness Guide for People with Disabilities, 1996, 147 pages.
Provides practical and disability-specific information used as a preparation tool for individuals with disabilities, their friends, families and service providers. Guide also serves as a training tool kit for disability-related organizations who offer workshops on earthquake preparedness for people with disabilities.

Topics includes: understanding why preparation is important, creating practical plans, identifying resources, developing strategies and putting plans into practice.
Table of Contents
I. ACKNOWLEDGMENTS
Acknowledgments
About ILRC
About the Principal Consultant/Author
User Feedback Questionnaire
II. INTRODUCTION
High Risks and High Rewards
Why an Earthquake Preparedness Guide for People with Disabilities?
Intended Users
Preparedness Tool Box
III. WHY PREPARE FOR EARTHQUAKES?
Why People do not Prepare for Earthquakes
Why Prepare for Earthquakes
Earthquake Planning Questions
IV. EARTHQUAKE TIPS FOR ALL PEOPLE WITH DISABILITIES
Introduction to Tip Sheets
Earthquake Tips For People With Disabilities
General Tips for People with Disabilities
Collecting Emergency Documents
Creating an Emergency Health Information Card
V. EARTHQUAKE TIPS FOR SPECIFIC DISABILITIES
People who have Mobility Disabilities
People with Psychiatric Disabilities
People with Visual Disabilities
People who are Deaf or Hard of Hearing
People with Environmental Illness or Multiple Chemical Sensitivities
People with Developmental or Cognitive Disabilities
People with Communication and Speech Related Disabilities
Service Animal and Pet Owners
People who Use Life Support Systems
VI. HAZARDS
Life Threatening Hazards
Identifying and Reducing Hazards
Hazard Test
Hazard Reduction Checklist
VII. COLLECTING EMERGENCY SUPPLIES
Supply Guidelines
Storage
Replacement/Rotation/Maintenance
Signal Device and Phones
Fire Extinguishers
Water
Cash
First Aid Kit
Food
Bedside Kit
Home and Evacuation Kit
Car and Work Kit
Collecting Emergency Supplies Checklists
VIII. EARTHQUAKE PLANNING
Creating an Evacuation Plan (Floor Plan)
Evacuation Tips
Family/Household Plan
Utility Shut-off
Child Care Centers and Schools
Relocating (Buying or Renting a New Home)
Work Plan
Traveling
Sharpen your Emergency Skills
Practicing Plans
Why Conduct drills?
Guidelines for Conducting Drills
Mental Drills
Physical Drills
How to Start a Drill
Evaluating Drills
Earthquake Planning Checklist
IX. PRACTICE ASSERTIVENESS
X. DURING AN EARTHQUAKE
True/False Quiz
True/False Quiz Answers
XI. AFTER THE SHAKING STOPS
XII. NEIGHBORHOOD PLAN
XIII. WORKSHOP ACTIVITIES
Workshop Table of Contents
Activities Introduction
Opener/Ice Breaker
Why Prepare For Earthquake
Introduction to an Earthquake Preparedness Tool Kit
Creating a Personal Support Network
Creating an Emergency Health Information Card
Hazard Identification
What To Do During An Earthquake
XIV. REFERENCES AND RESOURCES
References
Booklets
Videos and Slide\Tape Programs
Supply Catalogues
American Red Cross Publications

Disaster Relief Facilities and Organizations
To: ORDER PAGE which includes other disaster preparedness publications

Home | Web Site Map | Services | Products | Hot Resources | About June

jik@pacbell.net
© 1998 - 2001 June Isaacson Kailes, Disability Policy Consultant, All Rights Reserved.
Created 11/8/97 | Updated 9/19/01 | Accessed since 10/17/99 #
Accessed through 10/21/00 # 255