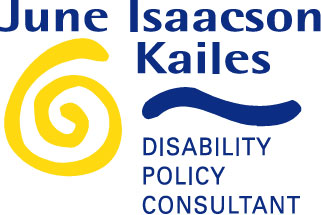 Training

Community Emergency Preparedness Information Network (CEPIN) develops a model community education course for emergency responders, managers, planners and deaf and hard of hearing consumers. last accessed 01/17/08 *
An educational tool for Fire Department personnel and other First Responders - "When Words Are Not Enough," last accessed 02/4/08 *
Communicating with individuals who are limited in communication skills due to various physical, psycho-social, developmental, language and or learning disabilities can be challenging to first responders at an emergency scene.

Llack of communication ability between

emergency personnel and

their

patients

can

waste valuable

time in initial medical assessments, risk further injury to the patient, require

additional

personnel

to help

with individual, and sometimes

compromise

necessary treatment and or transport. Includes video

, manual, symbol/sign booklet, and poster.
Fire Safety curriculum from Seeds Educational Services, Inc. for people with developmental disabilities that teaches people with disabilities about home exit plans and smoke detector maintenance so that they can respond independently to fire emergencies in their homes. Includes training manual. last accessed 01/17/08 *
June Isaacson Kailes, Disability Policy Consultant
* – Training areas include:
First Responders Training - A workshop to help educate emergency personnel and people with disabilities to be better prepared for large or small-scale emergencies. The workshop is comprised of materials and interactive exercises to help first responders develop awareness, sensitivity, knowledge and skills needed to effectively assist people with disabilities.

Disasters are always inclusive; response & recovery are not, unless we plan for it! Planning to include people with diverse functional needs.

Making Lessons Documented - Real! Plan Now or Suffer & Muddle Through Later! CBOs, NGOs, & FBOs

Role in Disaster Planning, Preparedness, Response, & Recovery

Functional Needs versus Special Needs Planning and Response - Moving Beyond Special Needs-- Making Disaster Lessons Real!

A Realistic Look at Emergency Registries for People with Disabilities - An Effective Tool or False Expectations - Where Are We?

Meeting

Halfway: Bridging Gaps Between Emergency Managers and the Disability Communities

Personal Preparedness plans for people with disabilities and activity limitations -- Your Emergency Preparedness Plan – Making It Real, Taking Responsibility for Your Safety - Tips for People with Activity Limitations & Disabilities

Relevant Emergency Preparedness Information for People with Disabilities

For more information and costs contact June Isaacson Kailes, jik@pacbell.net

Home | Services | Products

jik@pacbell.net
© 1998 - 2008 June Isaacson Kailes, Disability Policy Consultant, All Rights Reserved.
Created 11/8/97 | Updated 09/19/08