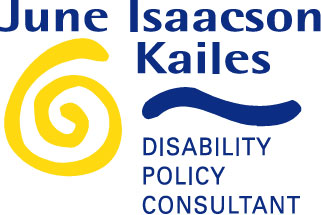 Legal Issues and Disability Rights

Recent Legal Activities
Brooklyn Center for Independence of the Disabled (BCID), et al. v. Mayor Bloomberg, et al.
More than a decade after 9/11, New Yorkers with disabilities continue to face disproportionate risks of catastrophic harm and death when disasters strike, like Hurricane Irene and Superstorm Sandy. Last accessed 12.26.12
California Foundation for Independent Living Centers (CFILC), et al. v. City of Oakland, et al.
On January 21, 2010, in a settlement announced by DRA and the City of Oakland, Oakland agreed to adopt an emergency plan which includes the needs of people with all types of disabilities during emergency disasters. Oakland is particularly vulnerable to emergency disasters. Last accessed 12.26.12
City Of Los Angeles Ordered To Hire Experts To Revise Emergency Plans To Address Needs Of People With Disabilities
Last accessed 12.26.12
Federal Court Orders City of Los Angeles to Revise Its Emergency Plan to Ensure It Meets the Needs of People with Disabilities.
Last accessed 12.26.12

ADA Applies to Restoration of Damaged Facilities, 10/07, FEMA. last accessed 01/24/08
From US Department of Justice, Civil Rights Division, Disability Rights Section:
ADA Guidelines on Sheltering for Mass Care, Remarks by Olegario Cantos VII, Esq. 01/08, Format Microsoft Word
ADA Guide for Local Governments - Making Community Emergency Preparedness and Response Programs Accessible to People with Disabilities, Last updates 8/06, last accessed 09/12/07
ADA Best Practices Tool Kit for State and Local Governments (Chapter 7) last accessed 08/5/07, U.S. July 26, 2007, includes:
Emergency Management under Title II of the ADA

Introduction to Appendices 1-2

ADA and Emergency Shelters: Access for All in Emergencies and Disasters

ADA Checklist for Emergency Shelters



Accommodating Individuals with Disabilities in the Provision of Disaster Mass Care, Housing, and Human Services, FEMA. last accessed 01/24/08

California Developmental Centers Regulations have three levels of care and are governed by three different sets of federal and state regulations (format: Word) for each level of care related to emergency preparedness and disaster planning (California's Title 22 regulations and federal 42 Code of Regulations). Local requirements differ significantly depending on which city and county each DC resides. Format Microsoft Word, Posted 12.26.09

Emergency Planning - Legal Issues and Disability Rights Workshop National Organization on Disability - watch and listen! last accessed 01/17/08
Federal Communications Commission Reminds Video Programming Distributors They Must Make Emergency Information Accessible To Persons with Hearing or Vision Disabilities, 5/05, last accessed 01/17/08
Project Civic Access, U.S. Department of Justice (2004), & Settlement Agreement Between The United States of America and City of Detroit, Michigan, Department of Justice Number 204-37-284. last accessed 01/17/08
Public Assistance: Americans with Disabilities Act (ADA) Access Requirements, FEMA. last accessed 01/17/08
Your Civil Rights and Disaster Assistance,10/04, FEMA. last accessed 01/17/08

Web Site Accessibility

Section 508 of the Rehabilitation Act requires access to electronic and information technology procured by Federal agencies. last accessed 12.24.11
Web Accessibility Initiative (WAI) Web provides strategies, guidelines, resources to make the Web accessible to people with disabilities. last accessed 12.24.11

Home | Services | Products

jik@pacbell.net
© 1998 - 2013 June Isaacson Kailes, Disability Policy Consultant, All Rights Reserved.
Created 11/8/97 | Updated 05.17.14