Home | Services | Products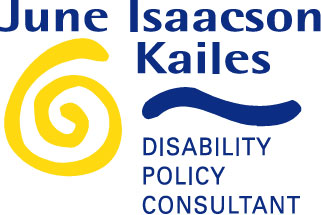 Moving Beyond "Special Needs":
A Function Based Framework for Emergency Management and Planning
Kailes, J. & Enders, A. (in press). Moving beyond "special needs": A function based framework for emergency management and planning. Journal of Disability Policy Studies. PRO-ED, TX:Austin. (Paper distributed with permission to participants of the Working Conference on Emergency Management and Individuals with Disabilities and the Elderly, June 28 to June 30, 2006, Wardman Park Marriott Hotel, Washington, D.C )
Note:
This paper is still going through the peer review process and there will undoubtedly be changes made due to reviewer and editor suggestions.
The ideas and the functional need categories included in this paper are still under development. We would appreciate your ideas and feedback about the terminology, categories, possible acronyms, etc. What do you think of C-MIST? Communication, medical, independence, supervision, transportation.
For more information regarding using the content in this paper, please contact: jik@pacbell.net